Near beaches
High-end equipment
Reservations all year round
Best rate on this site!
Find availabilities
And book at the best price, securely
Our holiday – vacation rentals
in Veules Les Roses and Sainte Marguerite Sur Mer
Our holiday homes can accommodate up to 7 people for the first accommodation (3 bedrooms) and 10 people for the second accommodation (4 bedrooms + mezzanine).
Our two holiday rentals "Les Colombines" and "Belle Rive" are located respectively in Ste Marguerite Sur Mer and Veules-Les-Roses, on the coast of Albatre Normande. The two cottages accommodate up to 6 people each. The setting of "Colombines" favors tranquility in a green setting, while "Belle Rive" is in the center of the village, the feet in the "Veules" (the smallest river in France) and 3 minutes walk from the beach.
Our two cottages have been recently renovated and offer high standard comfort in old style with modern amenities.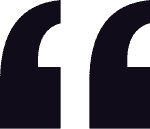 Holiday rental les Colombines is well hidden. Very pleasant with the family.
– Angela, traveler – 2019
Good walks to do around. Arranging landlord.
– Laurent, family trip 2020
Holiday Rental "Les colombines"
On the heights, in the middle of the greenery, overlooking the sea
400m from the beach
120 m2
6 pers. – Up to 7 possible
3 bedrooms
4 beds
Sea view from the living room and the master bedroom
Enclosed garden of 1300m2
Holiday Rentral "Belle Rive"
In Veules les Roses
200m from the beach
130 m2
6 pers. – Up to 10 possible
4 bedrooms
mezzanine, 5 beds
gardens at the front and at the back (100m2)
private parking
Contact Us
Please use the contact form on the contact page
Les Colombines holiday rental
671, Allée Albert Roussel
76119 Sainte-Marguerite-sur-Mer
Belle Rive holiday rental
3, chemin Henri Maret
76980 Veules-Les-Roses